Email automation is an effective way to communicate with potential customers because it allows you to send emails at specific times.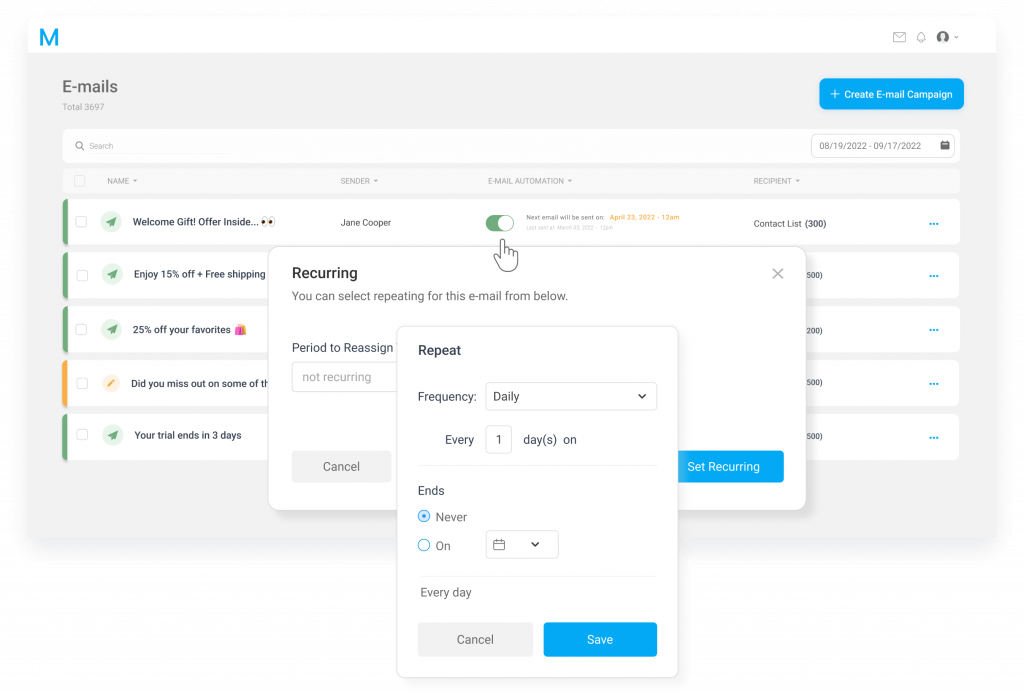 Build Strong Relationships
You can build a corporate memory in your interactions with consumers by using Mailsoftly email automation. Due to the fact that it provides activities that can range from group activities to individualized activities, it helps you build strong relationships with your customers.
Send Your Mails Automatically And Save Time
If you need to send a reminder mail the same day every month, you can just plan it via Mailsoftly.
Schedule and Repeat Your Emails
Thanks to Mailsoftly, you can craft an email, schedule whenever you like and send it automatically.
Sending Emails To Hundreds of Customers But Never Make Any Mistakes
Every month, accounting firms ask their clients for sales and purchase invoices. According to this request, sending emails to hundreds of customers each month might result in a significant waste of time, and as a result, malfunctions and errors may happen. Mailsoftly won't let all of these kinds of errors occur.
Send Customized Emails On A Predetermined Timetable
One of the most crucial digital communication channels is email automation. The technique of scheduling emails to be sent at a time of your choosing is known as email automation. Mailsoftly email automation enables marketers to deliver customized messages on a predetermined timetable or in response to a user's action on a website.