Serves you the essential tools for your email marketing strategy.
Digital marketing solutions that help expand your audience more quickly and increase your sales more effectively.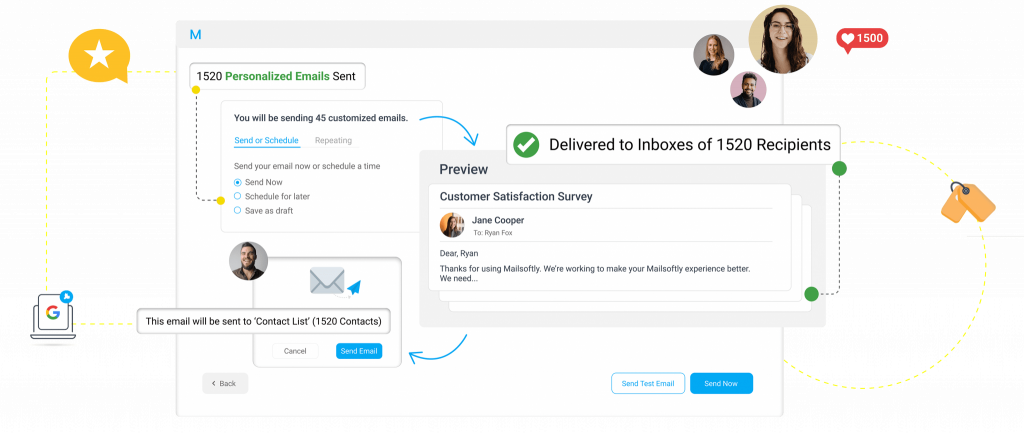 About Email Marketing Softwares
To send marketing emails, businesses use email service providers (ESPs). Software that sends and controls email marketing campaigns is known as an email service provider. It is also known as an email marketing platform, a tool for email marketing, a service, or software. Since email marketing has been around for a while, its longevity and popularity are not accidental! When it comes to attracting, nurturing, and turning leads into devoted consumers, it regularly beats all other marketing methods.
Email Marketing Solutions and Tools For Your Growth
Ultra-Target
Email marketing, as opposed to other forms of promotion like billboards or radio commercials, solely targets clients you already know. Another targeting aspect that elevates your plan is segmentation. This is the process of segmenting your subscriber list into several groups and sending each group's members emails that are more specifically customized to their interests. For example, if your market has three distinct locations but only one of them is currently on sale, you may segment your email list by location and only send a marketing email to subscribers who are located close to the location that is currently on sale. Further, when you offer a form for users to subscribe to your email newsletter, you may additionally consider their areas of interest. If you own a shop, you can find out the brands or product categories customers prefer, then only forward emails that are relevant to those preferences.
Budget Friend
The price is another aspect that makes email marketing extremely effective. One of the most reliable and affordable methods for selling your company's goods and services online is through email marketing. If you want to advertise your company, you could spend hundreds of dollars to have it appear in a local publication like a newspaper or magazine, or you could pay to have physical materials like flyers or brochures delivered to people's mailboxes depending on their zip codes. However, with email marketing, you don't have to pay for postal or advertising expenses. You just need to develop your content, pick an email marketing platform, and distribute it to your subscribers (possibly for no charge). Additionally, you can spend money on skilled copywriting, marketing automation, campaign drips, and tracking software to enhance your email marketing plan. Even yet, the cost of such software is inexpensive in comparison to other marketing techniques.
High ROI
The astounding ROI of email marketing is arguably its finest advantage. The ROI for email is high. Email is one of the lowest operating costs out of all the channels, making it simple to get a substantially greater ROI. In fact, email marketing efforts have an average ROI of %3800, which means your company will get $38 for every dollar invested in them.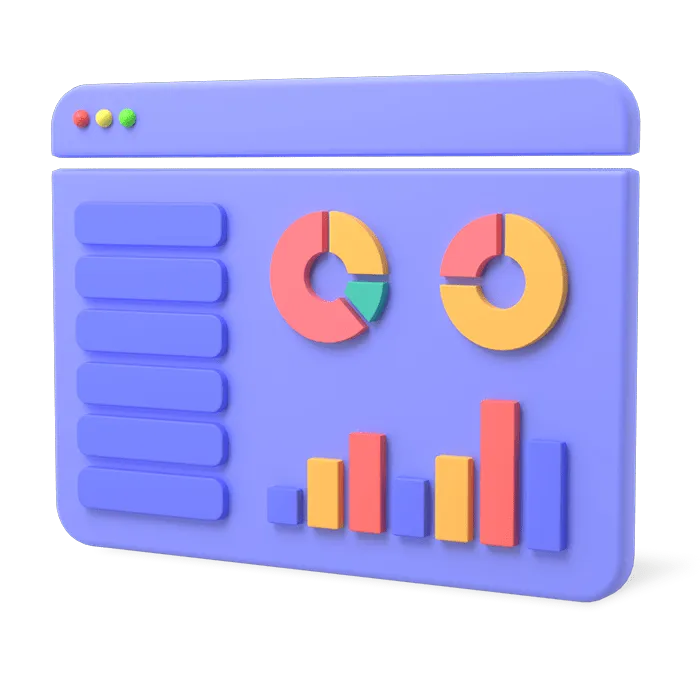 Traceable
It can also be challenging to pinpoint exactly how visitors are responding with various marketing tactics. For instance, except from the increase in sales, there is no way to determine how many people view the billboard you placed on the side of the road. Even yet, it's impossible to know for sure whether your billboard had anything to do with the sales or if they happened by coincidence. Tracking email marketing is simple. Since tracking is simple with email marketing, so you can see exactly how recipients are responding to your messages. You can know how many individuals opened your email, how many clicked through from it, and how many converted if you choose to employ tracking software for your email marketing campaign.
Boost your sales and grow your business with Mailsoftly
Get all the email marketing and email automation tools you need to increase sales, streamline processes, and please more of your clients.
Create
Use Mailsoftly's templates to create your emails.
Manage
Customize and segment your contacts.
Send
Send the ideal message with the best deliverability at the ideal time.
Analyze
Evaluate your performance as it happens.
Reach Thousands Of People In A Second
Email marketing software is crucial if you need to reach hundreds or thousands of consumers. Simply said, you cannot send emails in the hundreds or thousands using your personal account, nor can anyone help you create them, nor can you even find out who opened and/or read your emails. By using email marketing software Mailsoftly, you can send thousands of emails in one click and see the email statistics.
No More Emails In The Spam Box
A well-written email is only useful if your recipients actually see it. Take control of your sender reputation and stay out of the spam folder using Mailsoftly's delivery features. Use the email verification and email preview tools to ensure that you are sending emails to legitimate recipients and that your messages will display correctly in their inboxes.
Integrations That Makes Your Marketing Life Easier
Connect instantly to the rest of your technological stack. Choose from a comprehensive and organized collection of third-party integrations that work transparently with Mailsoftly. You can completely customize your emailing program based on the specific requirements of your brand, from CRM to CMS, to marketing and e-commerce platforms.
Real-Time Deliverability & Detailed Email Statistics
You can follow, monitor, and analyze your email statistics in real time regarding email deliverability and customer engagement. Use the Mailsoftly detailed statistics feature to help you make decisions based on data about your email campaign strategy. Use Mailsoftly's statistics tool to better understand your customers.
Professional Marketing Features For The Most Effective Emails
Personalization
Create communications that are targeted and individualized. Sending a single campaign with dynamic parts allows you to deliver multiple messages depending on who opens it.
Contact Segmentation
For the purpose of sending communications that are personalized and relevant, combine subscribers with similar interests and habits. Gather strategic data with each mail.
Email Automation
Automatically communicate with your subscribers at important points of touch. Gain time by automating welcome and integration emails as well as emails based on the date and much more.
High Deliverability
By ensuring that the email addresses on your list are true and legitimate before pressing the send button, you may increase open rates, prevent your emails from ending up in spam folders, and increase your revenue.
Management of Contacts
Manage your contact lists in a transparent manner, change the properties of individual contacts for personalized campaigns, and easily create subscription widgets that comply with GDPR.
A/B Testing
Send the most effective emails possible by performing tests on various components, such as the sender's name, the object, or the visual content. Test up to ten different iterations to see which works best.
Save Your Money & Time
The price of Mailsoftly is one of its greatest strengths! Additionally, all the essential components of an emailing tool are there for a great quality to price ratio. Additionally, you have cutting-edge capabilities like email sending capability and marketing automation, both of which are very useful! Additionally, you can get ideas from the numerous email templates that are available to amaze the recipients of your emails.
Why Mailsoftly?
You can interact with your audience using Mailsoftly's email marketing software to promote your brand and increase sales. Emails can be used, among other things, to tell a story, urge customers to finish their purchases, or share information. It need not be tough to create an email marketing strategy. Using Mailsoftly is incredibly simple. For small and large companies, it makes email marketing simpler. You may build clever automated campaigns using its excellent marketing automation capabilities. You can create campaigns, divide up your contacts into groups, and send as many emails as you like that are specifically targeted for each group. You can enhance your revenue by creating efficient email campaigns with the aid of these resources. Here are some other reasons to use Mailsoftly;
Improve The Deliverability Of Your Emails
You run the danger of your emails never getting to their intended recipients if you send them using standard email. A newsletter can, in fact, easily go missing, never reach its intended audience, or end up in spam. You can determine the deliverability rate of your campaigns and consequently, the actual reach of your mailing by using Mailsoftly emailing software.
Create Personalized Emails
You can put up several campaigns depending on your goal using Mailsoftly email software. For instance, you could use a first campaign to target your current clients and a second campaign to target a variety of prospects. You can develop campaigns that work with your marketing plan by adjusting targeting, choosing time and other options. With personalized emails, you can give your material dynamic fields in contrast to conventional email. These can be used to customize the emails you send to each recipient. As a result, a campaign performs far better when the prospect's first name is included, for instance, in the subject or body of an email
Use The Right Templates
It takes time to create emails, therefore don't skip the template stage. You can construct templates that you can use for your subsequent campaigns by employing expert software. Since you merely need to reproduce your creations and change the content, you will save a lot of time.
Guarantee Your ROI
Knowing your clients and sending them pertinent material are crucial for boosting your e-reputation and revenue. By using a specialized tool, you will have the information required to create successful campaigns and so meet your goals! In conclusion, if your email address is blacklisted, sending dozens or hundreds of emails to your client by regular email can be an expensive error. So, start to use Mailsoftly and make sure everybody gets your emails.
See Your Emails Detailed Statistics
How can you optimize your campaigns if you don't know the opening rate of your mailing, the number of clicks or the number of conversions it leads? You can access all of this data through email statistics and by analyzing that you can enhance your upcoming campaigns and better understand your target audience. You can assess the targeting and applicability of your campaign by looking at the unsubscribe rate and reading time.
Easy To Use
Mailsoftly contains all the elements required to execute first-rate digital marketing campaigns at a reasonable cost. The key benefit of the solution is its simplicity; the program is simple to use. Given that it has all the functions but no signature, the free version is especially intriguing.
Powerful Tools To Build Effective Email Campaigns
Over 100 responsive email templates that are available for you

Track the success of your mailings with accuracy

Automate your marketing processes to save time

Organize your contact lists and increase deliverability

To better connect with your recipients, personalize your emails.
Personalized Emails and Email Marketing Campaigns Are Here To Fit Your Needs
Your mailing program heavily influences the outcome of an emailing campaign. In fact, it makes sure that your customers get and read your message properly. The best emailing program is Mailsoftly. The various features we offer you to allow you to build a communication effectively and build your brand's image without being drawn into undesirable messages (spams). Our emailing software also gives you the option to make high-quality contact files, divide users into groups, and track the effectiveness of your email campaigns.
Does Your Business Need Help Starting An Email Marketing Campaign?
Are you ready to start using email marketing software to reach your business goals? Mailsoftly can help you. You can use Mailsoftly to build a personalized email marketing strategy to achieve your objectives, regardless of the size of your company or the industry you serve. We'll know your business to make sure your emails target your most important audience to drive conversions and improve your overall revenue. As a result, once you start using Mailsoftly, you'll be able to build drip campaigns to nurture your prospects, automate a timeline, and monitor each email as it is sent. You'll be able to monitor who is opening your emails and how frequently, as well as gain some fantastic insight into how you can make your emails better. Contact us now and give it a try.